"Habitus" is a periodical scientific journal, founded in 2016 by the Black Sea Research Institute of Economics and Innovation. 
Media Registration Certificate: КV № 22415-12315Р dated November 22, 2016
Registration: Order of the Ministry of Education and Science of Ukraine from 17.03.2020 № 409 (Annex 1) Category B
ISSN: 2663-5208 (Print), 2663-5216 (Online)
Since 2016, the journal is included in the international scientific base Index Copernicus International (Republic of Poland).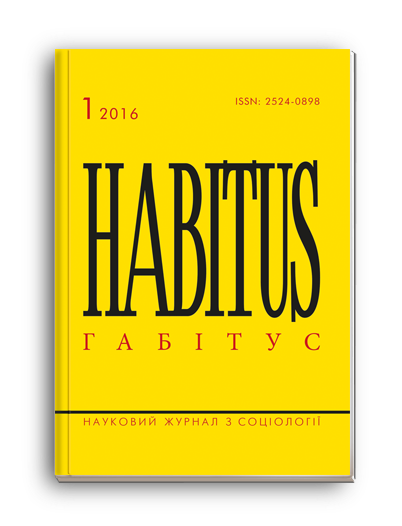 The articles deal with problems of social theory, empirical sociological studies, questions of the history of psychology and sociology, general psychology, pedagogical psychology, the psychology of individual differences, personality psychology, the psychology of work, social and organizational psychology, legal psychology and correctional psychology. The current trends and perspectives of the development of sociology and psychology as scientific disciplines in Ukraine and abroad are discussed. The journal also informs about the events of scientific life and psychological and sociological education in Ukraine; provides reviews of scientific papers and textbooks on psychological and sociological topics.
The purpose of the journal is to promote a broader understanding of group and social behavior, its determination, features, and patterns.
The publication publishes scientific-theoretical and practical materials on topical psychological and sociological issues.
We invite everyone to cooperate with our publication and invite you to publish your articles. This publication is intended not only for scholars, but also for practitioners who draw from it much useful for their activities.
Yours sincerely,
Editorial Board.